So yesterday —after a few last-minute adjustments— I finally took the FrankenBike on a long-ish ride up the mountains. A 75 mile route of non-stop twists to Courtright Reservoir via Shaver Lake and back. 150 miles total.
From 4-lane curvy highways to twisty little back roads, the ride had it all and the FrankenBike proved to be a fantastic machine that carved every curve like a champion.
See the route here:
https://goo.gl/maps/gZBK5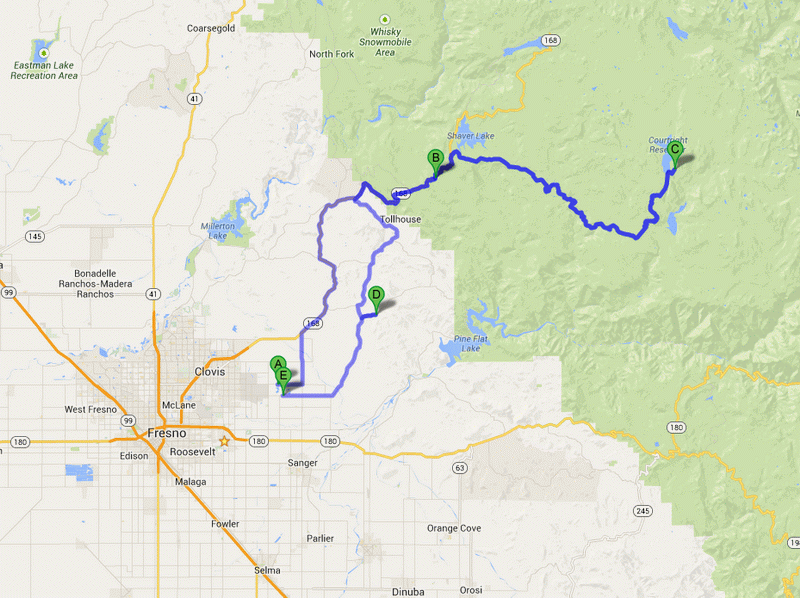 At the feet of a giant in McKinley Grove.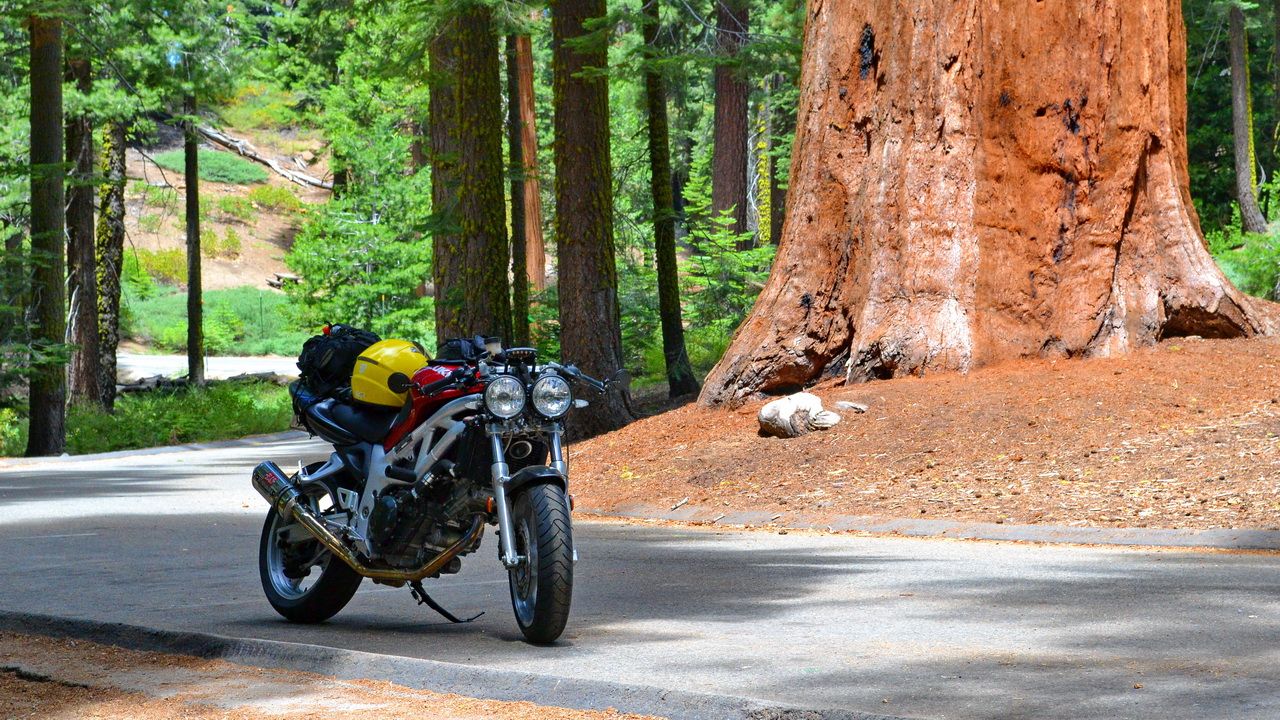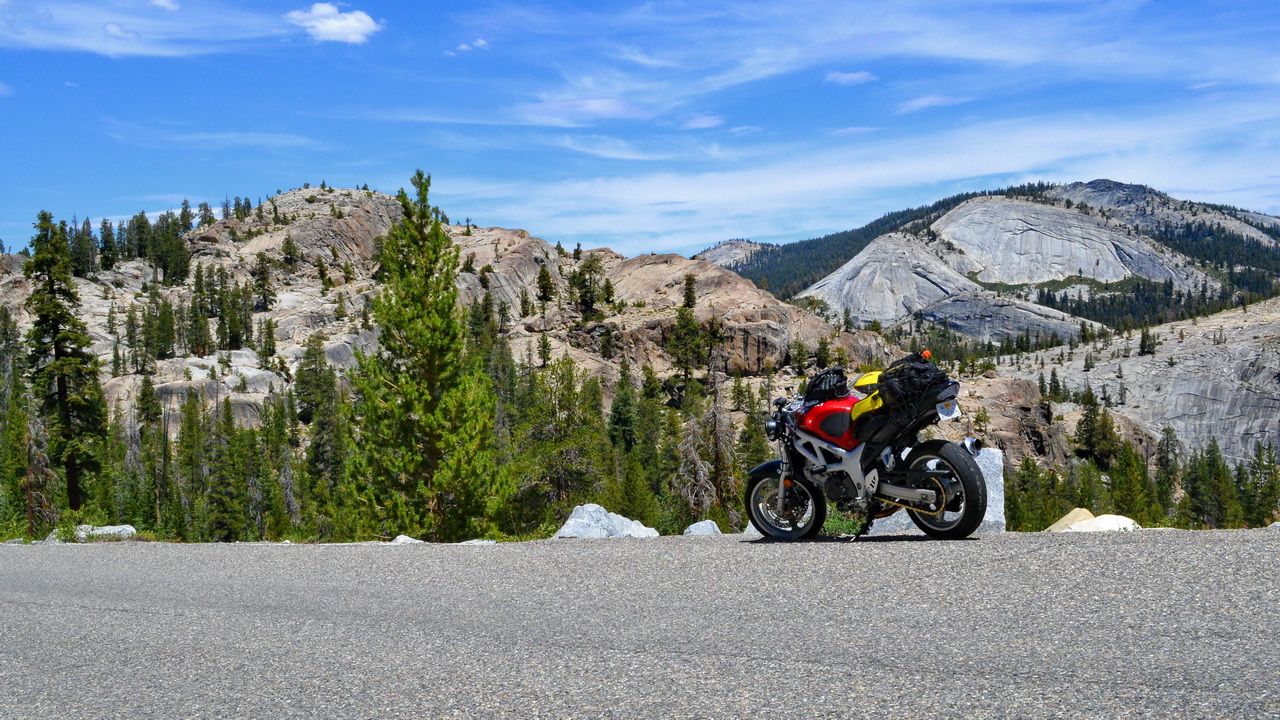 Sadly, the reservoir level was extremely low due to the drought that's hitting the whole state of California.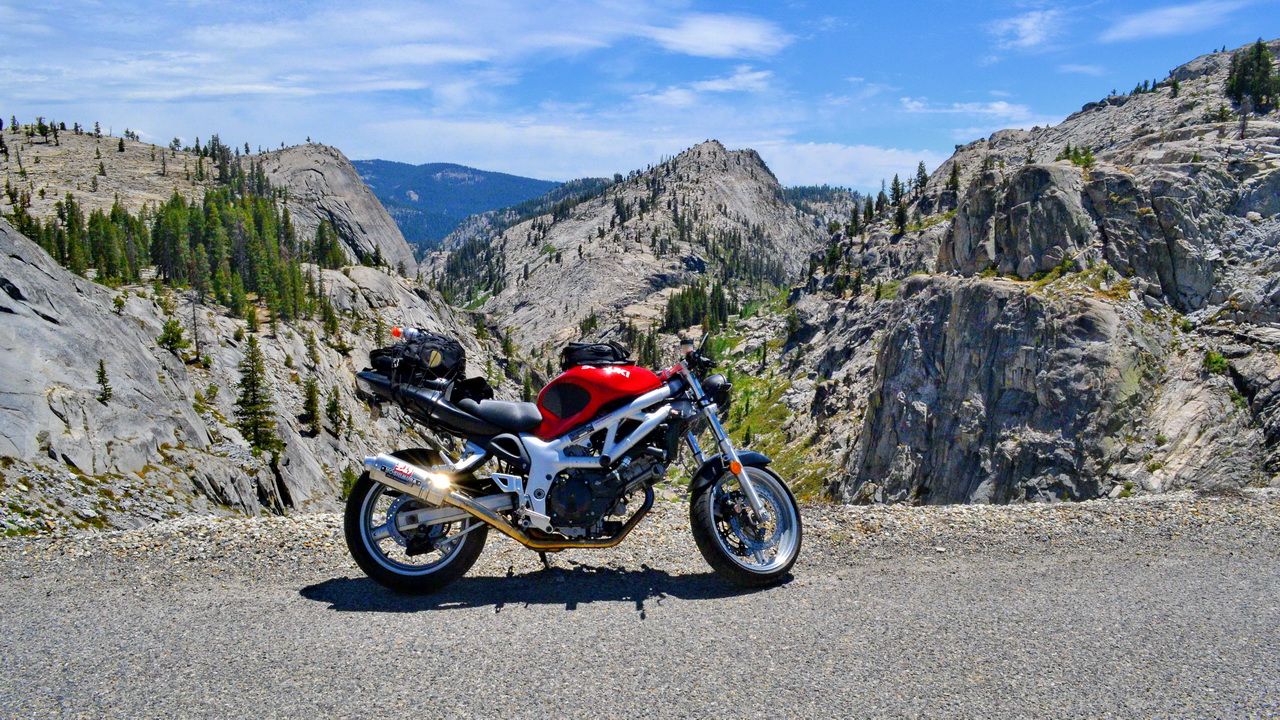 Dam picture!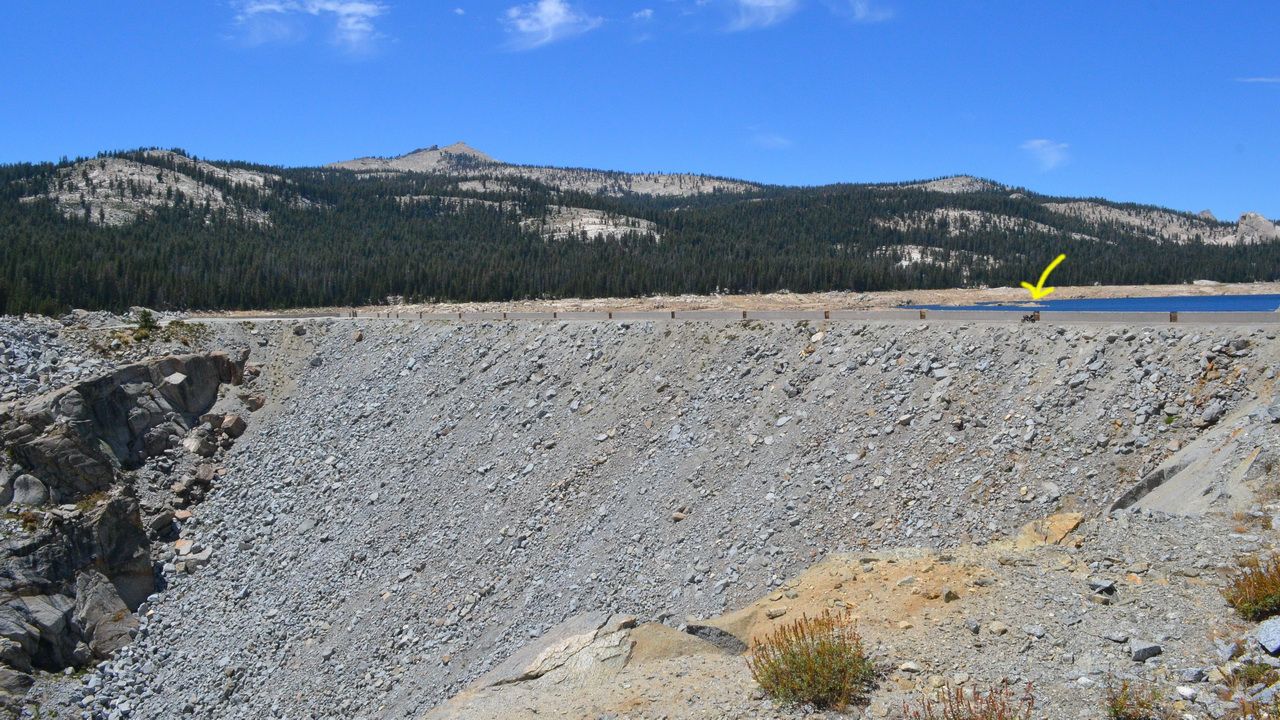 Selfie!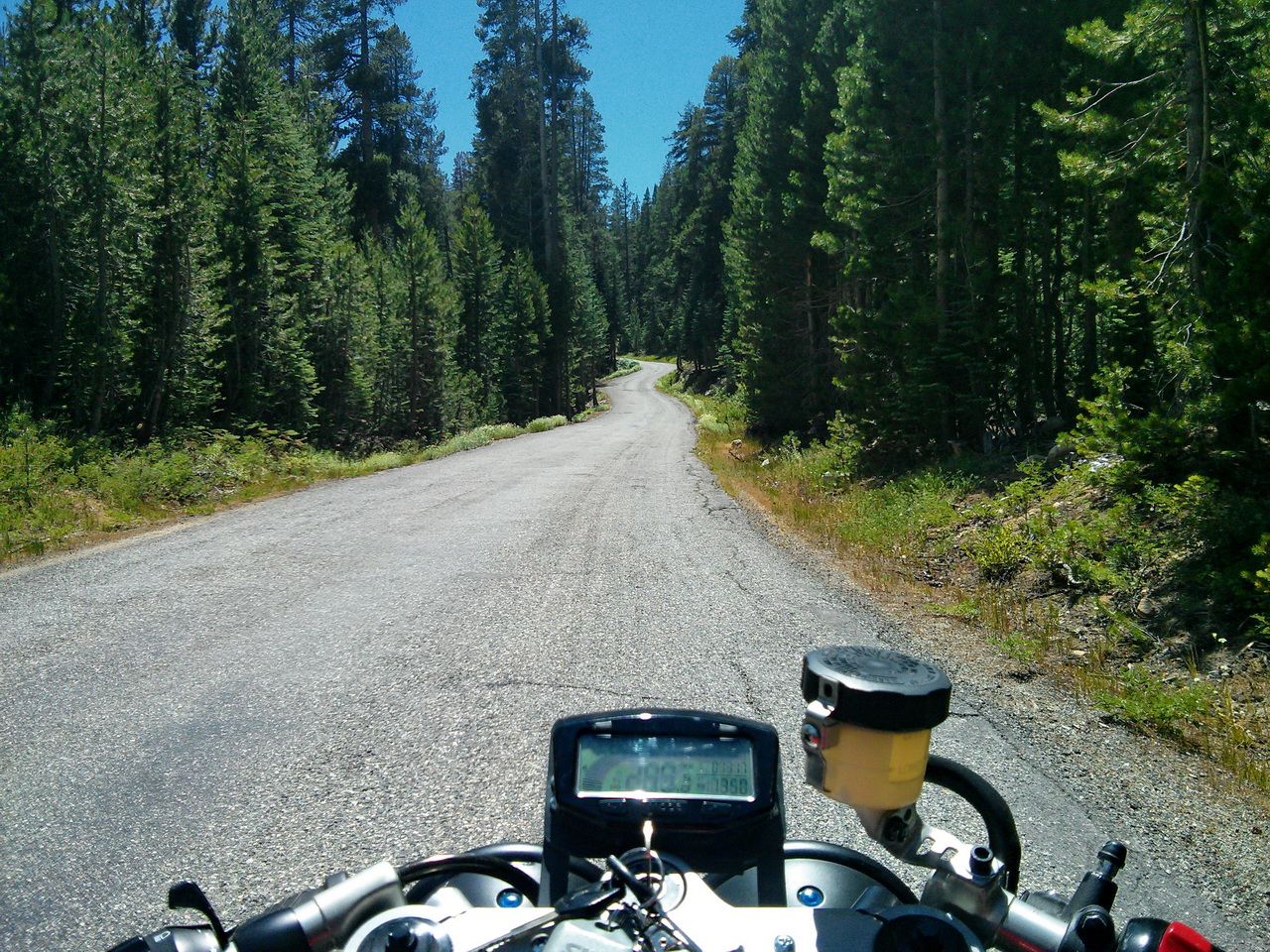 The only straight stretch of road I found.. and it was a beautiful one.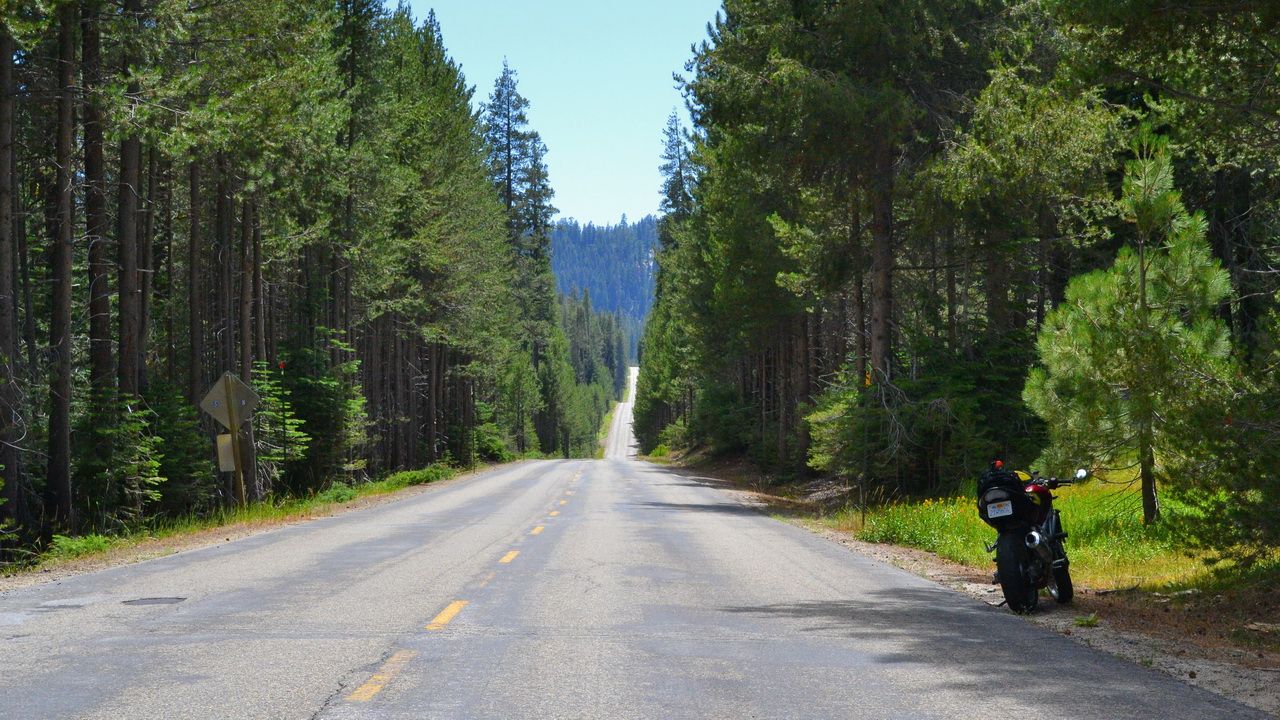 A fallen giant :(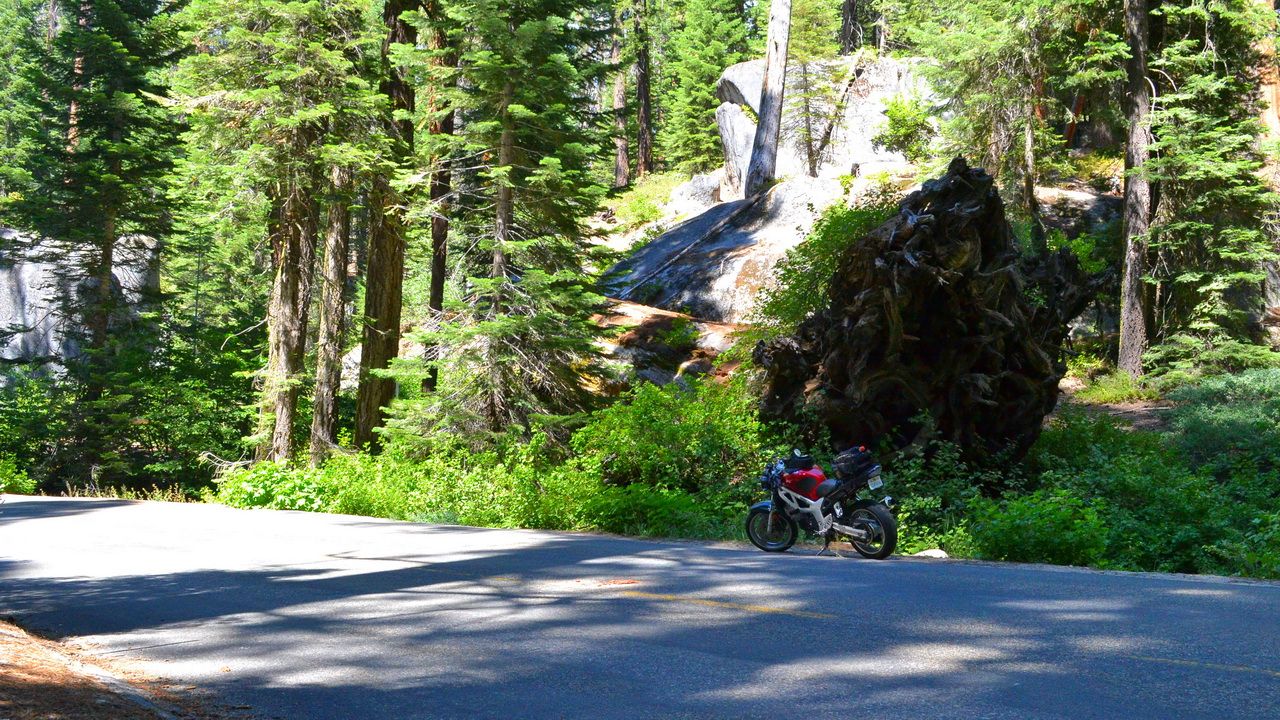 I know, I'm a chicken... but a happy one :)
Butt Rock!