I ride two different bikes with
plenty of engine-braking power
each (SV650 and Vstrom 1000) so for the last few years I became lazy regarding the use of my actual brakes to set my entry speed before entering a curve; I would just roll off the throttle enough to slow down and dive into the turn. (I live at the foothills of the central Sierra Nevada so I spend lots of time in my "backyard", which is full of amazing twisty roads).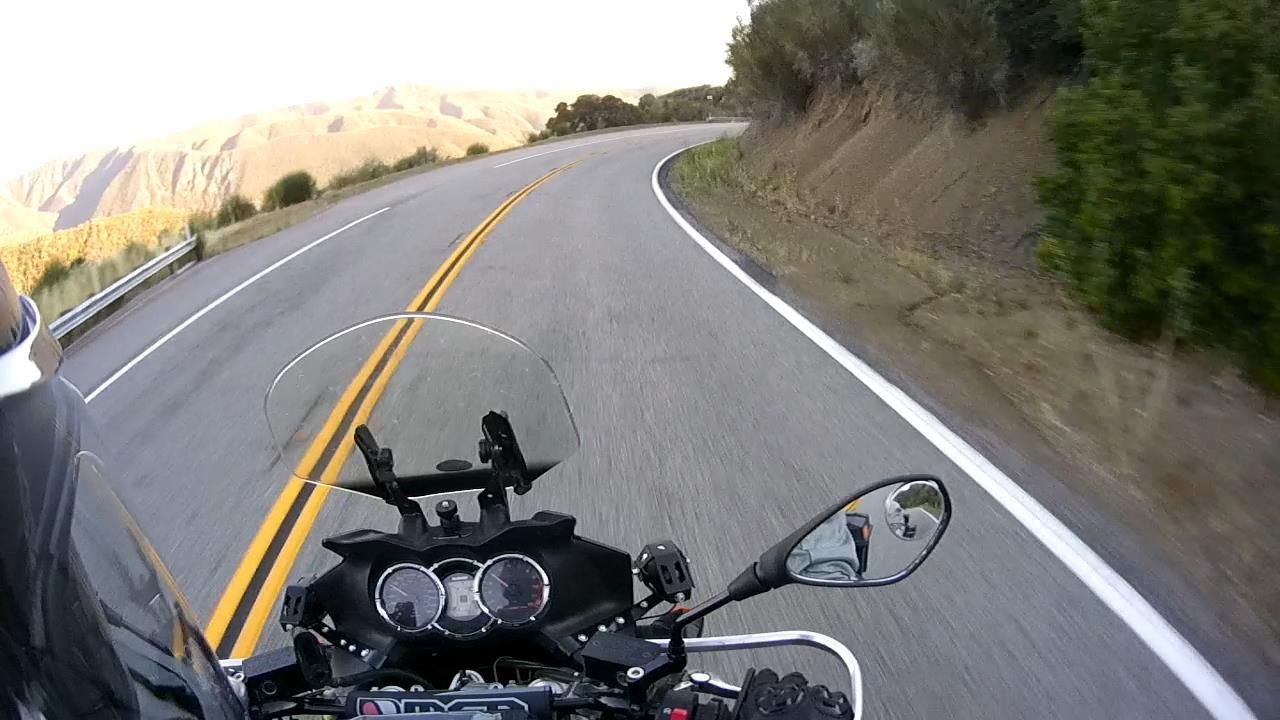 Anyway, lately, I have been trying to be more conscious of the way I set my cornering entry speed and I started using both my front and rear brakes —lightly
as I am not riding at track speeds on public roads
— instead of just rolling off the throttle to reduce my speed before entering the curves...