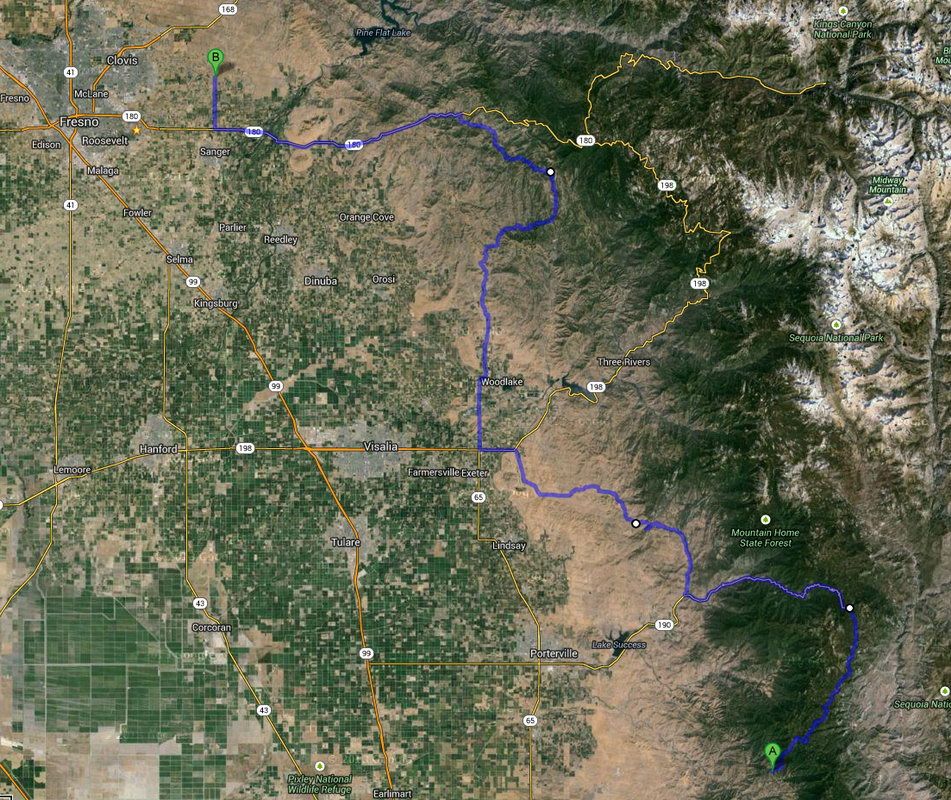 Full map here:
http://goo.gl/maps/teGrZ
CA190 from 100 Giants Trail to Balch Park Pack Station
http://goo.gl/maps/U9eDr
45 miles - 294 curves
This is a mountainous road that runs from a grove with —supposedly— 100 giant Sequoias (I didn't count them) down to Springille, in the valley.
With almost 300 tight corners and almost no traffic at all, this must be one of the best kept secrets of the entire State of California. Highly recommended.
Read more